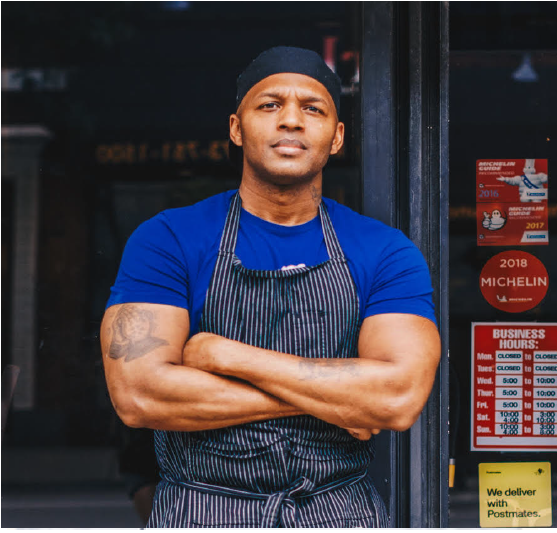 Darnell Reed
Luella's Southern Kitchen
Darnell Reed born in Chicago, Illinois. He grew up on the South Side spending a great deal of time with his great-grandmother, Luella Funches. Like most kids, Darnell enjoyed playing with friends and watching cartoons, but one of his favorite things to do, even as a very small child, was to watch the Cajun Chef Justin Wilson on Channel 11. The combination of watching him and seeing as well as eating his great-grandmother's food had Darnell interested in cooking at a young age.
Darnell started his professional career with Hilton Hotels where he started as a prep cook and worked his way up to the Executive Chef of The Conrad Chicago. In 2015, he made the move to open his own restaurant and now four years later, he has opened Luella's Southern Kitchen, which specializes in Southern cuisine.
Luella's has been in the Michelin Guide as a Bib Gourmand and was also named "Best New Southern Restaurant" by the Chicago Tribune and "Best Soul Food Restaurant" by Chicago Reader.
Friday 17th Jun
Reinventing Experiences
How you transform your business as technology, consumer, habits industry dynamics change? Find out from those leading the charge. How you transform